One of the most critical parts of learning to code is deciding where to learn. There are so many coding education platforms and courses to choose from!
Today, we'll dive into one of the biggest course platforms out there: Udemy. Is Udemy good? How do Udemy courses work? This Udemy review will look at things like content quality, features, pricing, and ease of use—plus my personal tips and recommendations for courses on the Udemy platform.
Disclosure: I'm a proud affiliate for some of the resources mentioned in this article. If you buy a product through my links on this page, I may get a small commission for referring you. Thanks!
Table of Contents
What is Udemy? Is Udemy Legit?
Udemy is an online learning platform where over 40 million students can take courses in a variety of subjects. With over 155,000 courses available and over 70,000 instructors teaching everything from programming to knitting, Udemy is a great resource for learning a new skill at a reasonable price.
Is Udemy legit? As a platform, absolutely: they provide what they say they will. However, as we'll cover below, that doesn't mean that every course on Udemy will be amazing, since they're all created by different people. (This just makes it important to look at the Udemy ratings and reviews of each course first!)
The Udemy Review TL;DR
If you're too busy to read this entire Udemy review, here are some quick pros and cons about the Udemy platform!
Pros
Relatively inexpensive to take a course
Learn at your own pace
Straightforward and user-friendly course layout
155,000+ courses available
80+ languages represented
30-day money back guarantee
Cons
Restrictions on communication between instructors and students
Instructors are not always attentive to students
One-size-fits-all approach in teaching; no personalization
Courses can be created by anyone, with minimal vetting on behalf of Udemy
☝️ Back to the table of contents
Topics Taught on the Udemy Platform
One highlight of most Udemy reviews is the sheer amount of courses you can find on the platform. They cover all topics from programming to marketing to music to personal development and much more. Their Development category has courses on:
And just about every programming language under the sun. Look in the IT & Software category for courses on topics like cybersecurity, AWS, ethical hacking, various operating systems, and more.
Are Udemy courses good for aspiring tech professionals? There are a lot of great Udemy tech courses! Check out these 30 most recommended web development courses on Udemy.
Start coding now
Stop waiting and start learning! Get my 10 tips on teaching yourself how to code.
Udemy Course Pricing
Please note that pricing listed below may change in the future!
Pricing varies depending on the course. Usually, prices range from $20 to $50, but some normally cost over $100. There are also many free courses.
One tip for buying paid courses on Udemy is to wait for one of their platform-wide sale days/weeks. During these sales, most courses tend to drop to just $10-$20, even ones in the multi-hundred dollar range. Look for them around holidays (there's always one on Black Friday!).
☝️ Back to the table of contents
Features of the Udemy Platform
These are some of the notable features of the Udemy platform. Most apply no matter what course you're taking.
⌛ Lifetime access: How long do you have access to Udemy courses? When you buy a course, you receive a lifetime access pass to that course
📱 Cross-platform support: You can access your courses from several different devices and platforms, including a desktop / laptop, Android app, and iOS app. You can save courses for offline viewing on the Udemy mobile app
⏩ Lecture control: You have the option to play lectures at different speeds (. 5x, 1x, 1.25x, 1.5x or 2x).
💵 Pay with PayPal: It's a supported method of payment for Udemy courses in most countries.
✏️ Auto-generated captions: Available in English, Spanish and Portuguese (created using speech recognition technology). There are also transcripts you can read.
📝 Note-taking: Their Notes feature is an easy and quick way to mark important points of a lecture, without leaving the course player, so you can quickly return to it in the future.
🤔 Q&A section: Each paid Udemy course contains a Q&A, where you can ask the instructor questions about the course. If you have a question while you're viewing or reading a course lecture, you can access the Q&A, by clicking the Q&A icon below the course player.
💸 Money-back guarantee: Good for 30 days if you're not satisfied with your course purchase
🏆 Certificates of completion: Many courses offer certificates, which you can add to your LinkedIn if you want to show the course off!
☝️ Back to the table of contents
Ease of Use
The Udemy platform is very easy to navigate, which definitely earns points in people's reviews of Udemy. When you visit the homepage, you can search for courses in the search bar or browse through different categories
You can filter by criteria including:
Topic (web development, data science, software engineering, specific languages)
Level (beginner, intermediate, advanced, etc.)
Language (English, Spanish, etc.)
Price (paid or free)
Features (quizzes, captions, coding exercises, etc.)
Star ratings
Video duration
Available closed caption languages
The checkout process is also intuitive and easy to use. You simply add the course into your cart, sign in (or register if you don't have an account yet), choose a payment method, and start learning.
☝️ Back to the table of contents
Udemy Content Quality
How good are Udemy courses? It varies. As a platform, Udemy requires courses to meet certain standards. According to their knowledge base, courses are required to contain at least 5 lectures and 30 minutes of video content. They must have clear audio, and videos must be HD quality with a resolution of at least 720p.
Every course goes through the platform's Quality Review Process. After a creator submits their course, Udemy's Quality Review Team will evaluate it based on the Course Quality Checklist.
But even with these safeguards and requirements for technical quality, the actual content quality is going to vary since anyone can create a course on Udemy.
Production values between different courses can vary enormously. Some courses consist of only slides, while others have higher production quality (teacher talking in front of the camera, good design/lighting, audio, etc).
Some course creators are professionals in their field with years and years of experience, while others might not be. Because of this, it's important to do your due diligence to vet courses on Udemy's platform and read Udemy reviews before enrolling. Which brings us to the next part…
☝️ Back to the table of contents
Tips for Using Udemy
With thousands of courses on the platform, some will of course be better than others, as mentioned above. These tips will help you narrow down your selection to the cream of the crop.
Sort by Most Popular. When searching for courses, search by Most Popular to get the top courses on the platform for a particular category or search term.
Read the course description. Is it clear about the content and objectives? Are there a lot of typos/grammar issues? Those could be a sign of a course with poor dedication to quality.
Check out what's included. How many hours of video? Are there quizzes and downloadable content? This can help you identify if what you're getting is worth the price.
Look through Udemy ratings and reviews. Student reviews for Udemy courses can tell you a lot about the content quality, learning experience, teaching method, etc. While you're at it, check how many students are enrolled, because it's not as impressive for a course to have a 5-star average Udemy rating if there's only a few students in it.
Look up the instructor(s) online. Can you find them on LinkedIn? A college website? Is what they're saying in their bio true based on your research?
Preview the course lectures. There are usually a few lectures you can watch before you purchase the course. This will help you get a feel for the presentation style, quality, teacher, etc.
Now, don't panic about finding the 100% perfect course. It's not the end of the world if you enroll in a course and end up not loving it. Thanks to Udemy's money back guarantee, you can get a refund for any reason within 30 days.
☝️ Back to the table of contents
Who Is Udemy Good For?
Is Udemy any good for your personal learning style and goals? Udemy is a great option for people who prefer independent, self-motivated, and self-paced learning — without due dates, graded assignments, and 1:1 support from teachers or peers. (If you're looking for more guided learning, try Coursera.)
Udemy may also be the right learning platform for you if you plan on only taking one or a few courses on certain topics and/or plan on studying at a slower pace, since you'll need to buy each course separately. Other platforms, like Pluralsight and Team Treehouse, that have a subscription-based payment model allow you to take more courses, but you won't have lifetime access like you will with Udemy.
Overall, Udemy can be a great, budget-friendly option for:
People looking to pick up a new hobby, like photography or drawing
Professionals who want to upskill
Students who need extra support in a certain subject
Professionals preparing for a certification exam
People who want to focus on personal development
Those who want to create and teach their own course
And much more!
How good is Udemy for your needs? That one's up to you!
My Top Udemy Course Recommendations
Is Udemy good for learning web development? Absolutely, if you pick the right courses! These five courses are great for anyone who wants to be a web developer.
Has the most 5-star ratings of any paid course on Udemy. It's designed to last for six weeks, and the course even comes with unlimited web hosting for one year. This means you'll be able to get your own website off the ground!
Another of the highest-rated courses on Udemy, this course is designed to take you from total beginner to pro web developer. Projects include 25+ real, useful websites you can add to your portfolio.
Graduates of this expert-led course have gone on to land jobs at top tech companies including Apple, Facebook, and Google. Start by setting up your computer with the right tools, then dive into beginner-to-advanced coding concepts.
Taught by a professional bootcamp instructor who has helped hundreds of people become developers. It's extremely comprehensive, going over many different web development tools and languages.
The #1-rated HTML5 and CSS3 course in the official Udemy rankings. I often recommend that beginner coders start with HTML and CSS because they're the easiest languages to get used to writing code and building projects.
For more Udemy course recommendations, check out these top 30 coding courses. As you narrow down which course is best for you, make sure to read the student reviews on Udemy as well!
☝️ Back to the table of contents
What Past Students Think
AJ Saleem
Likes:
Udemy is different from other platforms because you can talk to the instructor directly on the course discussion wall. It's great because your question doesn't get lost in a forum somewhere and tends to be answered quickly.
You can speed up the video X.25, X.50, and X1.00. This feature helps because some instructors are long-winded and put "fluff" in their courses.
The one time pay model keeps you off a subscription.
Dislikes:
Support by the instructors is not always provided. There are Udemy courses where the author has abandoned the course but the course is still up for sale.
The 30 day money back guarantee is misleading. The majority of the longer courses take at least 60 – 90 days to complete. Sometimes you don't have the time to commit to complete a course within 30 days, and you won't know if the course was worth the money until you've gone through the entire course.
Udemy is flooded with poor courses and instructors with bad accents, not everyone is a good instructor nor do they have the necessary fluency. One of the courses I enrolled in was taught by a guy whose accent was so bad I couldn't continue with the rest of the course.
Recommended for:
I would still recommend Udemy to anyone who wants to learn on a budget. Udemy is an excellent platform for people who want to learn how to code and the reason for this is because the majority of coding courses are taught by instructors who take a lot of pride in the courses they publish. They are always constantly updating them and answering questions on the discussion walls.
Visnu Matthews
Likes:
What I liked about Udemy is its diverse courses that cater to different kinds of professionals. The courses' instructors also come from different industries or organizations making each course a unique experience as compared to other well known online learning platforms.
The best part of being in Udemy? Its regular sale caravans. One can easily buy a course up to almost 90% off the original price.
Dislikes:
There were some courses where the video buffers most of the time.
Also, the price conversion seems to have some bugs. For example, a course that was converted to a local currency price tag is likely more than its corresponding (and real) dollar price tag.
Recommended for:
I would totally recommend Udemy to my colleagues searching for courses on IT development.
☝️ Back to the table of contents
Start coding now
Stop waiting and start learning! Get my 10 tips on teaching yourself how to code.
Udemy Alternatives
Codecademy
180 free courses and 1,800+ courses with paid subscription
Offers classes in 14 different coding languages and 10 tech subjects
Tutorials are mostly text-based, using written instructions that guide you through coding in a text editor
$39.99/month
Coursera
There are 4,300+ courses, projects, and specializations to choose from
Classes are taught by professors at universities like Yale and Harvard
Structured learning environment with start dates and deadlines
Lots of variation in price (depends on the course/program) but you can audit some for free
Treehouse
Offers a library of 300+ courses and learning tracks, as well as more in-depth Techdegree programs
Teaches students to code using video courses along with a browser-based code editor
$25/month or $250 annually for the basic plan
$199/month for Techdegrees
edX
Offers university-level courses in a wide range of disciplines (not just tech)
2,800+ courses to choose from, plus other programs like MicroMasters
Opportunity to receive credit to put toward a college application
Option to audit courses for free, or anywhere from $50-$300 to do the "verified track" with certificate
Financial assistance available
LinkedIn Learning
Over 16,000 online courses and video tutorials taught by experts
Courses fall under three main topics: Business, Creative, and Technology
Unlimited access to all courses with monthly/annual subscription
$29.99/month or $239.88/year
Udacity
Best known for its Nanodegree programs, with project- and skills-based video courses that take you from beginner to career-ready
Mostly focused on tech subjects
$1,000-$1,500 for four months' access (depending on the program), or $399/month
Pluralsight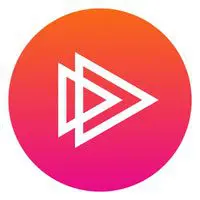 6,000+ courses with an average of 80+ new courses added monthly
Focused on tech topics only
A good option for those pursuing professional certificates
$29/month or $299/year
Skillshare
25,000+ courses on all kinds of subjects
Courses can be created by anyone, but they must meet certain standards
Subscribing gets you access to the entire course library, so you can try different courses without pressure
$99/year or $19/month
Udemy Review: Final Thoughts
Let's quickly sum up our findings based on all these Udemy reviews, features, and factors! Independent learners will appreciate the self-guided pace, the variety of courses, and the simple course format of Udemy. But if you want more personalized instruction as a student, or want more freedom of design as an instructor, Udemy might not be your best choice.
Check out Udemy here and browse the huge library of courses. It could be the perfect platform for you!